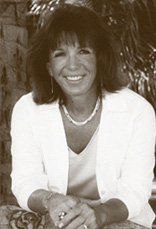 Biography
"My paintings celebrate a passion for color, a reverance for nature, and a love for the medium of watercolor. My techniques have excitement and variety and bring out tremendous positive form. There is a unique quality of freshness and life."
Kathleen began her art education at the Interlochen Arts Academy, and earned her degrees from Lake Michigan College and The American Academy of Art in Chicago. Her paintings are exhibited by many corporate collections as well as privately owned collections. She has shown her works in numerous exhibitions around the country, and is a member of several watercolor societies nationwide. She has taught classes privately and in college institutions, presented workshops and lectured on her career in fine art and licensing. She has been represented by some of the countries finest galleries.
Kathleen's studio is busy year round. She accepts commissions and projects continuously and devotes time and talent to numerous foundations and organizations. She is associated with notable companies that manufacture her extensive collection of designs to their products. The gift and home decor industry consider her one of the leading designers to be licensed with as her artwork and attention to detail always exceeds top sales. McKenna Design, LLC is proud to be in its 25th year of operation.
"As a watercolorist, I've always enjoyed the mystery this medium bestows. I can express beauty and wonder and it may never be the same twice. Every brush stroke is a pleasure and a completed painting or design is a joy to see. For me, the purpose of putting artwork in front of someone elses eyes is to make that person feel good."